Opened winter 2008. This dog park has lights, benches, trees, and some agility equipment and you must register here to gain entry. This dog park is supported by The Evansville Dog Owners Group (EDOG) and the land is supplied by the City.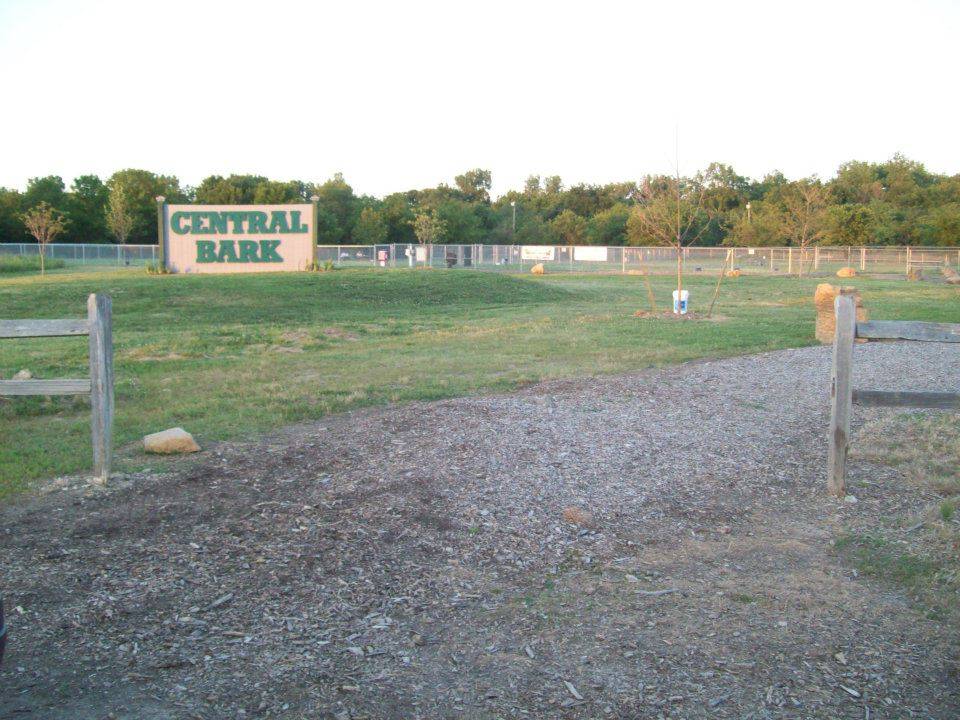 Address:
2251 N. First Avenue
Kleymeyer Park
Evansville Indiana 47710 U.S.A.
Hours of operation:
The City has installed dusk-to-dawn lighting in the park to allow owners and their furry friends to enjoy extended hours.
Email address:
Central Bark, Evansville's Dog Park began when several folks joined together to ask the City of Evansville for a Dog Park. At first we were laughed at even though statistics show dog owners are plentiful and were interested in a park. Finally after requesting sites all over the City literally for years, they agreed to let us have a Dog Park in Kleymeyer Park which is a former dump. Afraid of lawsuits, the City required us to allow attendance only through membership with a strong set of rules. The only thing the City agreed to pay for was the lights for security. We held bake sales, dinners and BBQs, finally purchased over 300 truck loads of dirt for the first acre, and Central Bark was borne. Our only supporters were the Evansville Kennel Club who paid for the first acre of fence.  None of us are wealthy but we have worked very hard over the years to make it the best we could.  It is true that we have glass come up through the ground occasionally but keep in mind this is the same ground that right now holds three baseball fields that are played on all summer and several makeshift football fields that children play on all fall and some of the winter. 
The risk of aggressive dogs is greatly reduced by our membership and is much safer by far than a park that is open to anyone who wants to bring their dog to a dog park. We require any dogs entering to be vaccinated and socialized. Dogs with problems are encouraged to work on their problems with a professional trainer before they come back. 
All in all we take our Dog Park with membership as the safest of all possible choices.  We invite you to come and help us. Our meetings are the third Tuesday of the month at the North Park Library at 6pm.*   As someone as interested in a safe secure dog park as we are, we'll be expecting you. We would appreciate your help. 
EDOG Membership
EDOG members support the organization's mission and projects. Membership dues are $30 per year, every April 1st. Pro rated dues for early or late joiners. EDOG is supported entirely by membership dues and contributions. We appreciate your support. All fees are non-refundable.
*Current meetings are being scheduled on an individual basis and posted in the calendar.